Steven Leith
Hope the new year is going well.  Wanted to update you that WordPress 4.7.2 available for update and it is a security update.  That means a bit more important to update to that new version.
Before undertaking any… Continue reading →
Do or Be. That is the question.
Break the habit of thinking what a website will be and think about what a website will do. Any darn… Continue reading →
CSS love it or get left behind
Cascading Style Sheet has been around nearly since the dawn of time, but with the modern platforms and development techniques… Continue reading →
What is up with the two editor Options?
As we all know the WordPress Editor, even with enhancement plug-in, is not a WYSISYG editor, but the visual editor does allow… Continue reading →
In This Issue
Why update to the newest version of WordPress?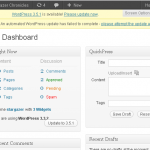 Why? Because you want the most secure installation possible.  WordPress… Continue reading →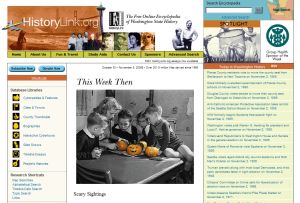 Word-Ware developed the original information architecture for HistoryLink, the first online encyclopedia in US. Working with the writers and editors, we created a database to manage the content and provide a logical means of extracting the content. The resulting concept… Continue reading →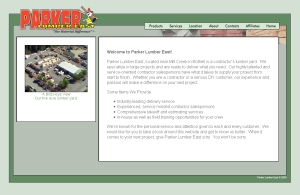 When Parker Lumber was added to the Dunn Lumber family they needed to quickly upgrade the web site.  It needed to retain the independent feel of the unique lumberyard while bringing the web presence up to modern standards. … Continue reading →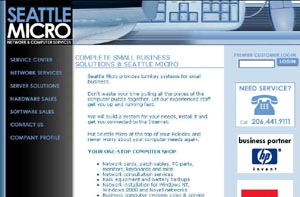 Seattle Micro needed a modern look to showcase their expanded IT support and a new product line. Seattle Micro is one of the oldest computer support, repair and sales outlets in Seattle, and they needed a new look and feel… Continue reading →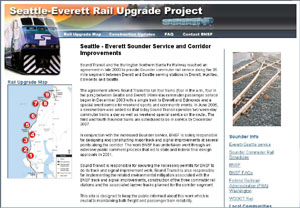 There was a need to develop a web site that would help centralize information from both Sound Transit and BNSF to alert citizens of improvements and potential impact of planned rail. There were several stakeholders in this project, but the… Continue reading →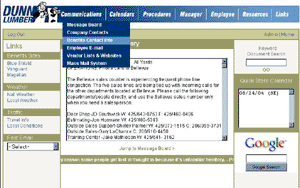 Word-Ware, through consultation and group meetings, established specifications for the creation of a company-wide intranet that would serve as a central information system for 10 retail stores across the state. We created and deployed a system that allows information and… Continue reading →